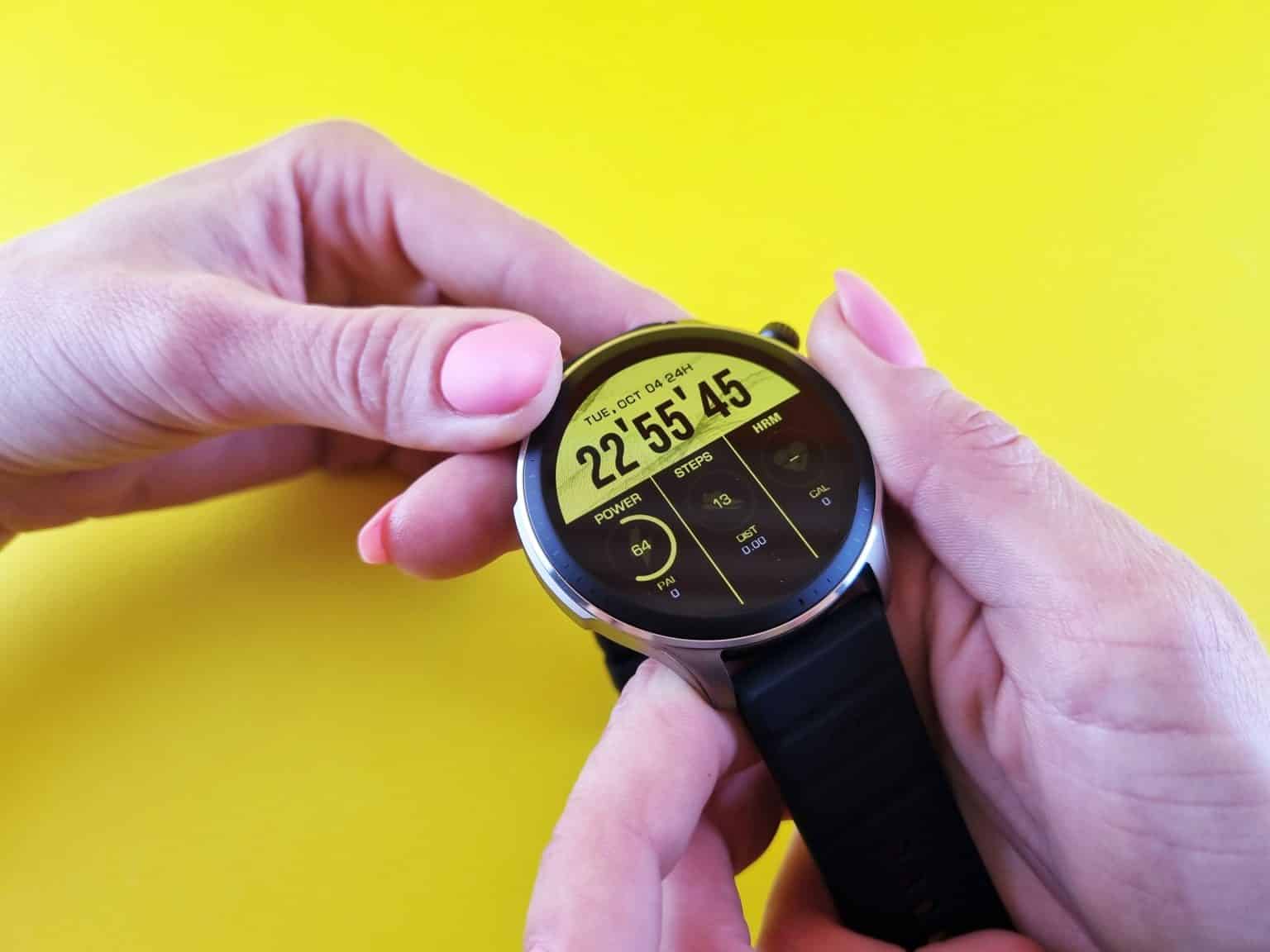 Fitness
Top Fitness Tracker Features to Look for This Year
Article Updated On: May 6, 2023
As an avid fitness enthusiast, I've always been on the hunt for the latest and greatest fitness tracker features. This year, I've noticed an influx of new and improved features on the market, making it even more challenging to decide which fitness tracker is right for me. This article will take you through the essential fitness tracker features for beginners, advanced features for experienced users, best capabilities for specific activities, functions for health monitoring, motivation and goal-setting features, integration with other apps and devices, customization and personalization options, as well as battery life and durability considerations. By the end, you'll have a better understanding of the top fitness tracker features to look for this year. And don't forget to check out our comprehensive guide on the "Best Fitness Trackers 2023" to compare the top devices with these features.
Essential Fitness Tracker Features for Beginners
If you're new to the world of fitness trackers, there are a few essential features you should be looking for in your first device. First and foremost, consider a tracker that offers step counting, as it's a great way to monitor your daily activity levels. Additionally, a tracker with a built-in heart rate monitor can help you better understand your body's response to exercise.
Another essential fitness tracker feature for beginners is sleep tracking. This function analyzes your sleep patterns and provides insights into the quality of your rest. Having a better understanding of your sleep habits can help you make necessary adjustments to improve your overall health and well-being.
Lastly, make sure your fitness tracker can sync with your smartphone, allowing you to receive notifications for calls, texts, and calendar events. This feature not only helps you stay connected but also encourages you to wear your tracker consistently, making it easier to track your progress over time.
Advanced Fitness Tracker Features for Experienced Users
For those with more experience using fitness trackers or a deeper interest in their health and fitness data, there are several advanced features to consider. GPS tracking, for instance, is an excellent tool for those who enjoy outdoor activities such as running or cycling. This feature allows you to accurately track your distance, pace, and route, providing valuable feedback to help you improve your performance.
Another advanced fitness tracker feature to consider is VO2 max estimation. This metric provides an estimate of your body's maximum oxygen consumption during exercise, which is a valuable measure of cardiovascular fitness. By monitoring your VO2 max, you can better understand your fitness level and track changes in your cardiovascular health over time.
Finally, experienced users may also benefit from features like workout guidance and automatic activity detection. Workout guidance provides personalized recommendations and coaching based on your fitness goals, while automatic activity detection ensures your tracker accurately logs your workouts, even if you forget to start a tracking session manually.
Best Fitness Tracker Capabilities for Specific Activities
If you participate in specific activities or sports, you may want a fitness tracker with features tailored to your needs. For example, swimmers should look for a waterproof tracker with dedicated swim tracking features, such as stroke recognition and lap counting. Similarly, if you enjoy hiking or trail running, consider a tracker with an altimeter to measure changes in elevation during your workouts.
For those who practice yoga, Pilates, or other mind-body exercises, some fitness trackers offer guided breathing exercises and stress tracking features. These can help you monitor your stress levels throughout the day and provide tools to help you manage stress more effectively.
Lastly, if you're a gym-goer, look for a fitness tracker that includes strength training features, such as exercise recognition and rep counting. This will allow you to accurately track your strength workouts and monitor your progress over time.
Fitness Tracker Functions for Health Monitoring
Beyond tracking your workouts, many fitness trackers now offer features that help you monitor various aspects of your health. For example, some devices include a built-in blood oxygen (SpO2) sensor, which measures the saturation of oxygen in your blood. This can be a useful tool for tracking your overall wellness and detecting potential health issues early.
Another valuable health monitoring feature is menstrual cycle tracking, which allows users to log their cycle, track symptoms, and receive predictions for their next period and fertile window. This can be helpful for those looking to monitor their reproductive health or plan for pregnancy.
Finally, some fitness trackers now offer food tracking capabilities, either through a built-in database or integration with popular nutrition apps. By logging your food intake and monitoring your daily calorie consumption, you can gain a better understanding of your eating habits and make more informed choices to support your health and fitness goals.
Top Fitness Tracker Features for Motivation and Goal-Setting
One of the major benefits of using a fitness tracker is the ability to set and track your fitness goals. Look for a device that allows you to set personalized goals, such as daily step counts, weekly exercise minutes, or monthly weight loss targets. Some trackers even offer goal-based training programs, which provide personalized workout plans designed to help you reach your objectives.
Another motivation-boosting feature is social integration. Many fitness trackers allow you to connect with friends, family, and other users to share your progress, participate in challenges, and cheer each other on. This can help keep you accountable and make the process of reaching your goals more enjoyable.
Finally, consider a fitness tracker with built-in rewards and badges that recognize your achievements. These digital "trophies" can be surprisingly motivating and provide a sense of accomplishment as you work towards your fitness goals.
Integration with Other Apps and Devices
To get the most out of your fitness tracker, look for a device that can seamlessly integrate with other apps and devices. For example, many trackers offer compatibility with popular fitness apps like Strava, MyFitnessPal, and Runkeeper, allowing you to sync your workout data and access more in-depth analysis and features.
Additionally, if you have other smart devices like a smart scale or blood pressure monitor, some fitness trackers can sync with these devices to provide a more comprehensive picture of your health. This integration can help you better understand the relationship between your daily habits, workouts, and overall health.
Finally, consider a fitness tracker that works with smart home devices, such as Amazon Alexa or Google Home. This can enable voice control of your tracker's features and provide convenient access to your fitness data without needing to interact directly with the device.
Customization and Personalization Options
To ensure long-term use and satisfaction with your fitness tracker, look for a device that offers customization and personalization options. This may include the ability to change watch faces, swap out bands, or customize the display to show the metrics that matter most to you.
Some fitness trackers even offer personalized insights and recommendations based on your individual data, helping you make more informed decisions about your health and fitness routine. By choosing a device that can be tailored to your preferences, you'll be more likely to wear and use your tracker consistently.
Battery Life and Durability Considerations
Lastly, don't overlook the importance of battery life and durability when selecting a fitness tracker. Ideally, you'll want a device with a battery life that can last at least several days, if not longer. This will allow you to wear your tracker consistently without needing to charge it frequently.
In terms of durability, consider a fitness tracker with a sturdy build, water resistance, and a scratch-resistant display. This will help ensure your device can withstand the rigors of daily use and various workout environments.
Conclusion: How to Choose the Right Fitness Tracker for Your Needs
Ultimately, the fitness tracker features that matter most to you will depend on your individual goals, preferences, and fitness activities. By considering the essential features for beginners, advanced features for experienced users, specific activity capabilities, health monitoring functions, motivation and goal-setting features, integration with other apps and devices, customization and personalization options, and battery life and durability, you'll be well-equipped to find the perfect fitness tracker for your needs. And don't forget to check out our comprehensive guide on the "Best Fitness Trackers 2023" to compare the top devices with these features. Happy tracking!
I may receive affiliate compensation for some of the links in this article if you decide to purchase a product. This does not add any additional cost to the products you purchase.
Get The Best Blog Stories into Your inbox!
Sign up for free and be the first to get notified about new posts.