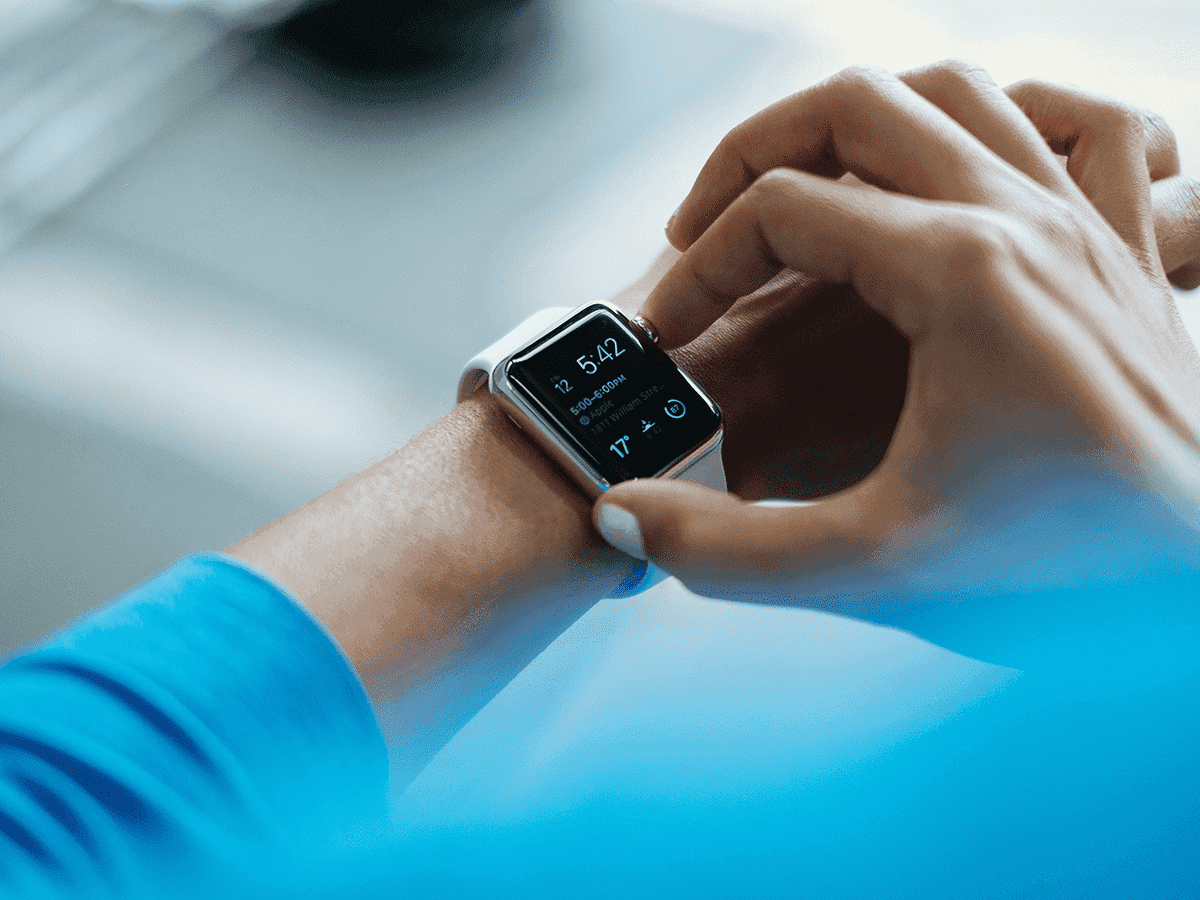 Fitness
Best Fitness Trackers 2023
Article Updated On: May 6, 2023
Welcome to the ultimate guide for the Best Fitness Trackers of 2023, specially curated for the modern, health-conscious woman! With a plethora of options available, it can be overwhelming to find the perfect fitness tracker that caters to your individual needs, style, and budget. Our comprehensive list simplifies your decision-making process by showcasing the top fitness trackers, each boasting an array of features designed to support and elevate your wellness journey. From step counting and sleep tracking to heart rate monitoring and workout coaching, we've got you covered.

It's time for a new year and new healthy you. As a busy mom boss I need all the tools to keep me on track this year. Maybe your setting new fitness goals or just monitoring your overall health this year, and you going to need a tool to support your progress. I have put together some of the best fitness trackers for 2023 to keep your health journey on track for the new year. Let's dive in and find the ideal fitness companion to help you smash your 2023 health goals!
---
Discover the Fitbit Sense, a cutting-edge smartwatch that revolutionizes the world of wearable fitness technology. Combining innovative health tracking features with a sleek and stylish design. The Fitbit Sense is a powerhouse companion for anyone seeking to optimize their wellness journey. This advanced smartwatch goes beyond the typical fitness metrics, offering stress management tools, skin temperature tracking, and even an electrocardiogram (ECG) app to monitor your heart health. The vibrant, customizable AMOLED display ensures you stay connected to your daily stats, smartphone notifications, and personalized insights, all while making a fashion statement. With built-in GPS, 20+ exercise modes, and a 6+ day battery life. The Fitbit Sense redefines what it means to be a fitness smartwatch. Empowering you to take charge of your health and unlock your full potential.
Not only does this look fresh but this piece of fitness tech has all the bells and whistle's. Fitbit Sense Health & Fitness Smartwatch comes w/ GPS, bluetooth, call/text, heart rate, and SpO2. It measures skin temperature and has stress sensing technology. The white gold band is super comfortable to work out in. This piece of tech goes with any outfit.
Why we like the product
1.59in l x 1.59in w x 0.49in h. ECG, stress sensing and a skin temperature sensor. Get notifications for calls, texts, calendar events and apps like Gmail and Facebook plus send quick replies and voice replies right from your wrist.
Compatibility: Apple iOS 12.2 or higher, Android OS 7.0 or higher, Syncing range: Up to 30ft, Music control via Bluetooth Classic on Android and Bluetooth LE on iOS devices.
Built-in GPS + GLONASS, Speaker, Microphone, Multi-path optical heart rate sensor, IR sensors for oxygen saturation (SpO2) monitoring.
Water-resistant to 50 meters. Battery life up to 6+ days. Heart rate tracking technology. Saves 7 days of detailed motion data minute by minute.
International Model – No warranty in the US. In box: Fitbit Versa 3, classic wristband (both small & large), and charging cable.
---
The FITVII Slim Fitness Tracker is super cute and is packed with all the fitness tech. It measures your blood/oxygen SpO2 and your blood pressure. You can also monitor your heart rate and has sleep tracking. The step tracker is a must to hit your fitness goals. This pink band it great for women and kids.
Why we like this product
Dress you up! A design combining jewelry and a fitness tracker. Take straps in different styles and colors. Find the style that moves you.
24/7 Blood Pressure & Heart Rate. Understand your resting heart rate and blood pressure trends with FITVII 24/7 Heart rate and blood pressure monitoring watch. Provide data support for your exercise planning.
Blood Oxygen – FITVII fitness tracker can measure your blood oxygen saturation and help you understand your physical state. Great for high-intensity workouts and sports like marathons and gym workouts.
Sleep Tracking – Better sleep can power your days. Track your time in light and deep sleep to better understand your sleep quality each night.
Track all-day activity – Your steps, distance, and calories burned will automatically count and record.
Smart Functions – An easy-to-use activity fitness tracker with 7 sports modes and various intelligent features. DIY watch face, call and message notifications, weather, drinking and sedentary reminder, alarm clocks, music control, and female menstruation period reminder.
Compatibility – FITVII Slim Fitness tracker compatible with Android 5.0 & iOS 10 and above smartphones with Bluetooth 4.0, but is not compatible with PC, iPad, or Tablet. One full charge gives up to 7-10 days of working time. (varies with use and other factors)
---
The MorePro Fitness Tracker, has a heart rate monitor, blood pressure activity tracker with blood oxygen SPO2,IP68. It is waterproof and has a sleep tracker. The sport bracelet pedometer tracks steps and calories. This is an overall great smartwatch for women. I really like the way the watch looks and feels. It has a slim line to it with very appealing color (rose gold/flesh tone). The band has a lovely flexible texture.
Why we like the this product
24/7 Heart Rate Monitor & Sleep Tracker – MorePro HM08 fitness tracker checks your heart rate anytime and makes you better understand your health trends. The heart rate monitor watch also automatically tracks your sleep patterns and provides a comprehensive analysis of your sleep quality (deep sleep, light sleep, and wake-up time). Help you know more about your health and make a reasonable adjustment to your lifestyle.
Blood Oxygen & Blood Pressure Monitor – Adopting advanced sensors, this blood pressure watch can monitor your blood oxygen and blood pressure. This health tracker watches can be a good choice for men, women, kids, parents, children, lovers.
Tracks Daily Activities – The smart watch with 7 sport modes records your all-day activities, including steps, distance, calories. Plus, female cycle tracking, sedentary reminder, and other health functions, help achieve total fitness management from your wrist.
Unique Personalized Watch Faces – MorePro fitness tracker watch can DIY watch face. Making it a unique Christmas or birthday gift in the world. The waterproof fitness tracker includes many practical functions, Call Notifications, SMS and APP Messages (WhatsApp, Facebook, Messenger, Instagram…), Music and Camera Control, Brightness Adjustment, Weather Display, Alarm Clock, Stopwatch, Call Rejection, Find Phone, Find Watch.
Long Battery Life & IP68 Waterproof Smartwatch – One full charge only takes 2 hours maximum gives up to 7-10 days of working time, thanks to its large capacity battery. And this women fitness trackers support Android 5.0 & iOS 10 and above smartphones with Bluetooth 4.0, but is not compatible with PC, iPad, or Tablet.
In conclusion, finding the right fitness tracker can truly make a difference in your journey towards a healthier and more active lifestyle. With so many innovative and feature-rich options available. You're sure to find a device that perfectly aligns with your fitness goals, preferences, and budget. Remember, the key to long-term success is consistenc. Having a reliable fitness tracker by your side can provide the motivation, insights, and guidance you need to stay on track. So, gear up and get ready to conquer your wellness aspirations. With the help of your ideal fitness tracker, making 2023 the year of incredible achievements and personal growth!
Frequently Asked Questions (FAQs)
Q: What should I look for when choosing the best fitness tracker in 2023?
A: When selecting the best fitness tracker in 2023, consider features such as activity tracking, heart rate monitoring, sleep tracking, GPS functionality, water resistance, battery life, compatibility with your smartphone, and the availability of a user-friendly app.
Q: How do the best fitness trackers in 2023 differ from previous years' models?
A: The best fitness trackers in 2023 typically offer improved accuracy, enhanced features, longer battery life, and better integration with various health and wellness apps compared to previous years' models.
Q: Are the best fitness trackers in 2023 suitable for all types of physical activities?
A: The best fitness trackers in 2023 are designed to cater to various physical activities, such as walking, running, cycling, swimming, and strength training. However, specific devices may excel in certain areas, so it's essential to choose a fitness tracker that aligns with your preferred activities.
Q: Can I wear the best fitness trackers in 2023 while swimming?
A: Many of the best fitness trackers in 2023 are water-resistant or waterproof, making them suitable for swimming and other water-based activities. Ensure to check the device's specific water resistance rating before wearing it during water activities.
Q: Do the best fitness trackers in 2023 support sleep tracking?
A: Yes, most of the best fitness trackers in 2023 include sleep tracking features that monitor sleep duration, sleep quality, and sleep stages, providing insights into your overall sleep patterns and helping you improve your rest.
Q: How long do the batteries last on the best fitness trackers in 2023?
A: Battery life varies among the best fitness trackers in 2023, with some devices lasting up to several weeks on a single charge, while others may require more frequent charging due to advanced features like GPS or continuous heart rate monitoring.
I may receive affiliate compensation for some of the links in this article if you decide to purchase a product. This does not add any additional cost to the products you purchase.
Get The Best Blog Stories into Your inbox!
Sign up for free and be the first to get notified about new posts.