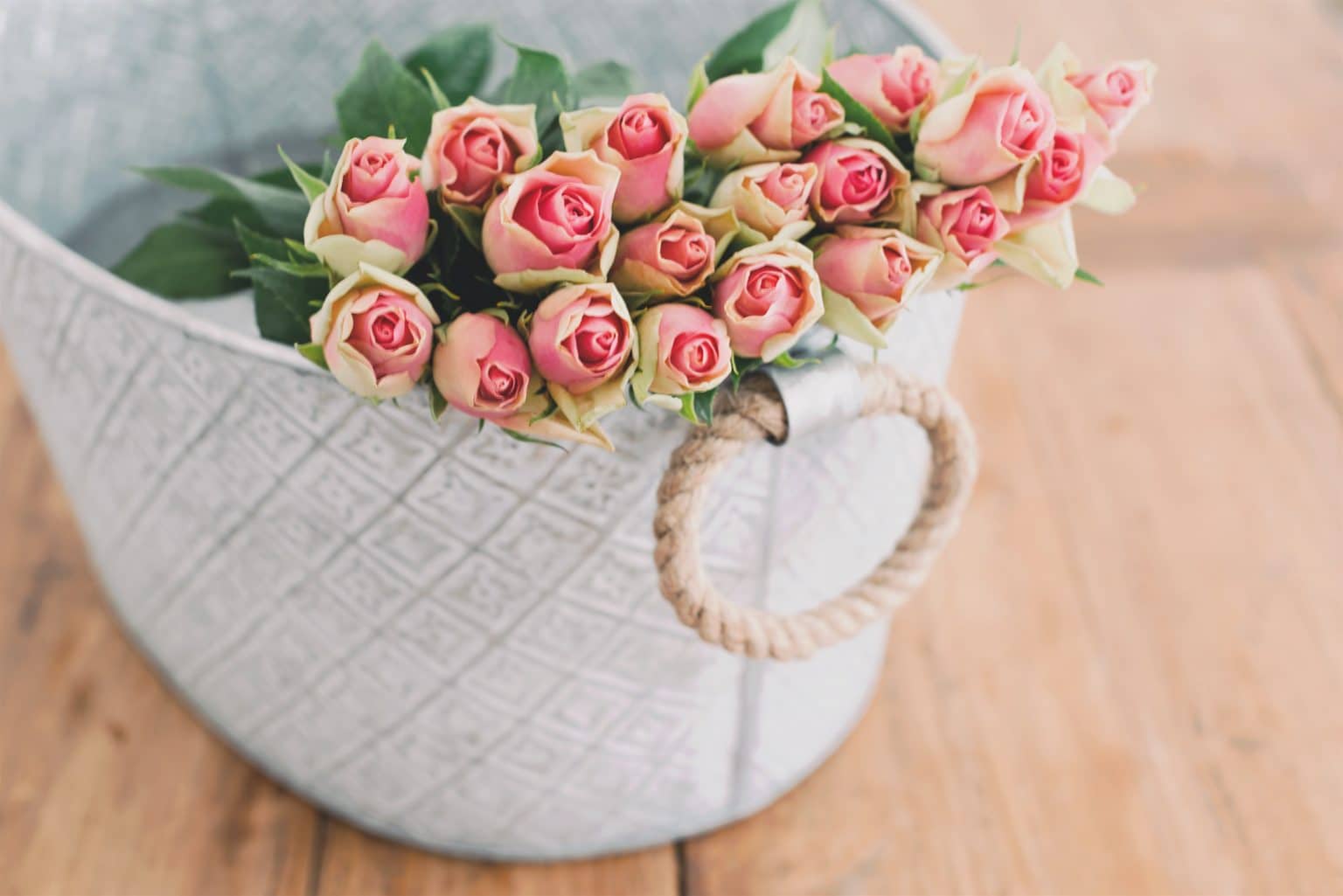 Holiday
Easter Decorations: Tips, Ideas, and Inspiration for a Festive Home
Article Updated On: March 15, 2023
As the Easter holiday draws closer, it's the perfect time to start planning ways to infuse your home or office with a festive ambiance. With Easter decorations, you can easily add a touch of joy and warmth to any space, making it feel welcoming and inviting to everyone who enters. Whether you're looking to create a colorful and whimsical display or a more elegant and refined look, there are endless possibilities to explore when it comes to Easter decor.
In this blog post, you'll discover a treasure trove of creative ideas, inspiration, and tips for decorating your home or office for Easter. From trending color schemes and elegant table settings, we'll guide you through every step of the decorating process. Whether you're a seasoned decorator or just starting out, this post is sure to provide you with the tools you need to create a festive and welcoming Easter environment that will impress your guests.
---
If you're looking for a fun and festive way to decorate your home for Easter, the Easter Bunny Shaped Cotton Rug is a great option. This cute and colorful rug features a whimsical bunny design with bright pastel colors that will add a playful touch to any room. Made from soft cotton material, it's also comfortable underfoot and perfect for adding a cozy feel to your bedroom, living room, or any other space in your home. Measuring 29.52 x 39.37 inches, this rug is a great size for placing in front of a doorway, next to a bed, or as an accent piece in any room. Whether you're looking for a fun way to decorate for the Easter holiday or just want to add a touch of whimsy to your home, this Easter Bunny Shaped Cotton Rug is a great choice.
---
Benefits of Decorating Your Home or Office for Easter
There is no doubt that decorating your home or office for Easter has numerous benefits. First and foremost, it sets the tone for the holiday and helps you get into the spirit of Easter. It's a great way to create a festive atmosphere and make your space feel warm and welcoming.
Decorating for Easter can also be a fun and creative activity for you and your family. It's a chance to get everyone involved in the process and spend quality time together. Plus, it can be a great way to unleash your creativity and experiment with different colors, textures, and patterns.
Decorating your home or office for Easter can be a great way to show your appreciation for the holiday. It will bring joy to those around you. Whether it's through a colorful Easter wreath on your front door. A cute Easter centerpiece on your dining table. Easter decorations can bring a smile to anyone's face.
The Elegant Holidays Handmade Artificial Easter Wreath is a beautiful and eye-catching decoration for the holiday season. Handcrafted by skilled artisans, this wreath is made with high-quality materials, including lifelike silk flowers, greenery, and decorative eggs. The pastel color palette of the wreath makes it perfect for Easter and springtime decor. Measuring 22 inches in diameter, this wreath is perfect for hanging on doors, walls, or above a mantel. Its durable construction ensures that it will be a cherished decoration for years to come. This Easter wreath is a wonderful way to add a touch of elegance and charm to your home.
---
Easter Decoration Trends and Popular Styles
As with any holiday, Easter decoration trends and styles tend to evolve over time. This year, some of the most popular Easter decoration trends include pastel colors, floral arrangements, and rustic elements. Pastel colors, such as soft pink, lavender, and baby blue, are a staple of Easter decorations and create a fresh and cheerful atmosphere. Floral arrangements, whether fresh or artificial, add a touch of nature and beauty to your space. Finally, rustic elements, such as burlap, twine, and wooden accents, create a cozy and warm feel that is perfect for Easter.
The "You're In My Heart" Sweet Succulent Bouquet is not only a thoughtful gift but also a perfect Easter decoration. The beautiful succulent plants can be used to create a unique and eye-catching centerpiece for your Easter table. Or as a decorative accent in any room of your home. The charming ceramic pot adds an extra touch of warmth and sweetness to your Easter decor. Plus, the easy care and air-purifying properties of succulents make them an ideal plant to have around during the busy Easter season. With its combination of beauty, practicality, and heartfelt sentiment, the "You're In My Heart" Sweet Succulent Bouquet is sure to be a beloved addition to your Easter decorations.
---
Best Easter Decoration Ideas for Your Living Room, Kitchen, and Bedroom
When it comes to Easter decoration ideas, there are plenty of options for every room in your home. In your living room, you can create a cozy and welcoming atmosphere. Use a pastel-colored throw pillow or an Easter-themed table runner. In your kitchen, you can add a touch of Easter to your dining table. With a cute Easter centerpiece or a set of Easter-themed dishes. And in your bedroom, you can create a peaceful and relaxing environment. With a pastel-colored bedding set or an Easter-themed wall art.
The Farmhouse Embroidery Hemstitched Easter Table Runner is a beautifully designed. This well-made table runner that is perfect for Easter and springtime decor. Measuring 14 inches by 108 inches, this table runner is made from high-quality fabric that is soft and durable. The runner features intricate embroidery and hemstitched edges, giving it a classic and elegant look. It's machine washable, making it easy to clean and maintain. This Easter table runner is a wonderful way to decorate your dining table or buffet table for Easter Sunday. It's sure to impress your guests and create a warm and inviting atmosphere for your celebration.
---
Decorating Your Office for Easter – Tips and Ideas
If you're looking to decorate your office for Easter. There are plenty of ways to add a festive touch without going overboard. You can start by adding a few Easter decorations to your desk. Such as a cute Easter bunny figurine or a colorful Easter-themed picture frame. You can also create an Easter-themed bulletin board. You can decorate your office door with an Easter wreath or a spring flower garland. Finally, you can organize an Easter egg hunt or an Easter-themed potluck to bring your colleagues together and celebrate the holiday.
This Spring Flower Garland is a charming and versatile decoration that is perfect for springtime and Easter decor. The flowers are carefully crafted to look realistic, making this garland an eye-catching and natural-looking decoration. Measuring 6.5 feet long, this garland is ideal for hanging on mantels, door frames, or along the edges of tables. It can also be wrapped around banisters or used as a centerpiece for a festive Easter table setting. The Spring Flower Garland is easy to store and can be reused year after year. Making it an excellent investment for your seasonal decorating needs.
---
Final Thoughts on Easter Decorations and Inspiration for Your Own Creative Ideas
Easter decorations are a great way to add a festive touch to your home or office. You can create a warm and welcoming environment for your family, friends, and colleagues. Whether you're looking for cute and easy Easter decorations or more elaborate and sophisticated ones. You can follow the latest Easter decoration trends or create your own unique and personalized decorations. Whatever you decide, make sure to have fun and enjoy the process!

Don't forget to check out our other blog posts for more inspiration and ideas on how to decorate your home or office for Easter.
I may receive affiliate compensation for some of the links in this article if you decide to purchase a product. This does not add any additional cost to the products you purchase.
Get The Best Blog Stories into Your inbox!
Sign up for free and be the first to get notified about new posts.